Headteacher's Blog - Driven by Values
Back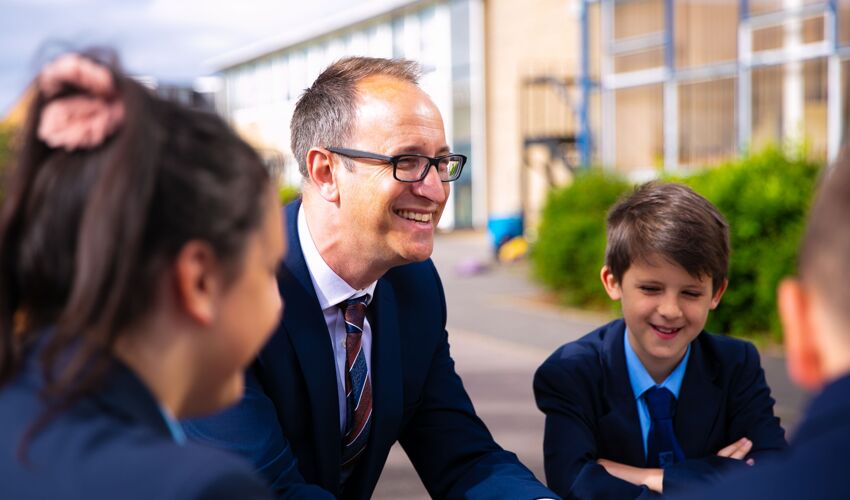 Posted on 16th Sep 2022
The start of a new academic year is the perfect opportunity to reinforce the values that drive the work we do here at the school. Our values are the principles that guide the standards of behaviour that we expect from all members of our school community: Aspiration, Creativity, Endeavour, Participation and Respect.
In my start of term assemblies last week, I went through each of our five values with the students to explain what they mean in the context of the school.
Aspiration connects with our ambitions and dreams. While there are elements in life that are beyond our control, there is much we can do to influence our own destiny. Students at The John Warner School are encouraged to aim high and dream big.
Creativity is found in our use of the imagination, divergent thinking (thinking outside the box) and problem solving. The process of learning is mutually dependent on the guidance and wisdom of the teacher and the engagement and application of the student. Students at The John Warner School are encouraged to think about what they are learning and how they are learning it.
Endeavour focuses us on the importance of facing up to challenges and having the tenacity to keep going, even when times are hard. Learning new skills and knowledge is a demanding experience - most worthwhile things in life are - and at times, students will struggle with aspects of their courses and qualifications. Students at The John Warner School are encouraged to persevere when challenges arise and appreciate the importance of learning from mistakes.
Participation is at the very core of the school community. Education is a social activity and requires all participants to be actively involved; whether in group work in the class, collective experiences such as assemblies, trips and visits or the many clubs and teams that make up our extensive enrichment programme. Students at The John Warner School are encouraged to take part in extra-curricular enrichment activities to help them discover and develop their potential.
Respect governs all the interactions we have in the school. Our Code of Conduct reminds students to Be Ready, Be Kind, Be Safe ensuring that they show respect to themselves, each other, their education and the school environment. Students at The John Warner School are, above all else, encouraged to be kind and considerate helping to foster a calm and purposeful place of work and study.
We know that where students focus on developing attributes associated with these values they will prosper in school and flourish in later life. I would like to thank staff, students parents and carers in advance for encouraging and supporting our values this year.