Exciting Site Changes: Business School
Back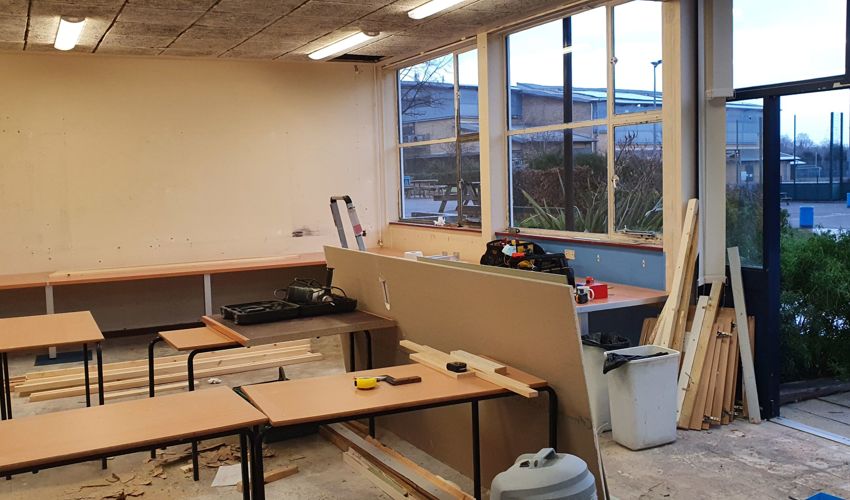 Posted on 31st Jan 2021
We are delighted to announce some important changes to the school site that we feel will have a big impact on the quality of our facilities and accommodation. We hope these changes will have been completed in time for the whole school's return at the end of our current lockdown.
Business School
The Faculty of Professional Studies are going to be largely housed in the current MFL block with languages moving to the Humanities block. Our intention is for this block to be rebranded as The John Warner Business School as we continue to develop our expert provision in business, economics, enterprise and finance education.
Computer rooms
A new computing room will be created in room 503 as part of the new Business School.
This will be predominantly used by computing students and those following creative media courses. The room will be equipped with high specification machines required for these important areas of our curriculum.
A new computing room will also be created by combining rooms 201 and 202 (currently an office and The Hub). This large computing room will be able to accommodate classes throughout the school studying ICT and Computing.
"The number of students choosing to study Business, Enterprise and Financial Education has grown year on year and having a suite of dedicated rooms to deliver these subjects can only help to improve our already outstanding provision in these areas. The addition of a high specification computer room for Computing and Creative Media is another welcome addition, with the teachers of these subjects already developing some really interesting and innovative projects for students to best make use of these new machines. The entire Faculty of Professional Studies team are extremely excited by the move to the new John Warner Business School, and we cannot wait to have all students back in school to experience the new facilities." Mr Walker, Head of the Faculty of Professional Studies