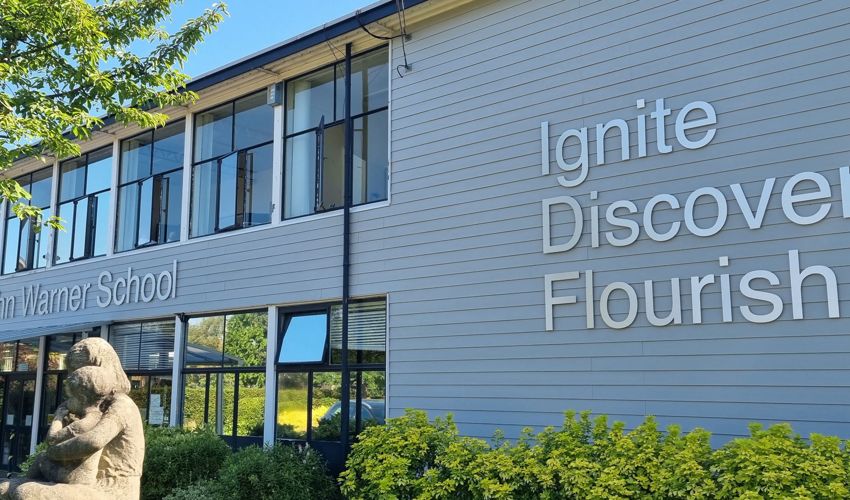 Posted on 28th Apr 2022
The VEX UK National Championship Finals 2022, took place at the Telford International Centre on Friday 22nd & Saturday 23rd April. 57 of the best VEX Robotics teams from around the country competed for the title of National Champions.
The competition was divided into two divisions, with The John Warner Academy represented by 8 teams over the two divisions.
Teams from Years 8 - 12 from JWS competed in the two championship divisions. The Brunel Division comprised 2 teams of Year 8 students, 1 team of Year 11 & 1 team of Year 12 students. The Lovelace Division had 1 team of Year 8, 1 team of Year 9, 1 team of Year 10 & 1 team of Year 12 students.
As our Year 9 team had only been part of JWS Robotics for 12 weeks they were ranked the second best team at one point during Friday's competition, an excellent start to their VEX Robotics journey.
John Warner teams ultimately became Divisional Champions in both Divisions and the overall final saw Team 3116A compete against Team 3116R & Team 3110A to decide National Champions 2022. After three very competitive matches, 3116A beat 3316R & 3110A to be crowned National Champions 2022.
When asked for their opinions after the event, one Year 9 student said:
"..it was a bit overwhelming at first because I didn't expect it to be that big and intense, but once we got playing & building it was really fun.
I also didn't expect the crowd to be that loud and that big, it really exceeded my expectations.
The toughness of the opponents also shocked me because compared to the MBDA competition it was much harder."