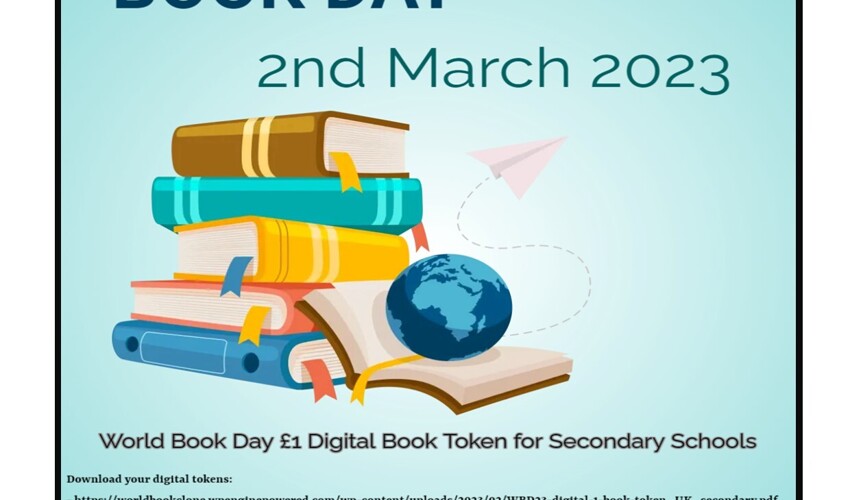 Posted on 22nd Feb 2023
World Book Day £1 Digital Book Token for Secondary Schools
Following feedback from schools, young people and parents, this year the World Book Day £1 book tokens are digital for secondary schools.
Download your digital tokens:- https://worldbookclone.wpenginepowered.com/wp-content/uploads/2023/02/WBD23-digital-1-book-token_UK_secondary.pdf
Students can also download the token by scanning the QR code on the World Book Day poster which will be displayed in the School Library.
The World Book Day digital book tokens can be used from Thursday 16 February to Sunday 26 March 2023.
If students are going to use their Book Token at our forthcoming Book Fair, then they will need to print off their book token before a purchase is made.
If you have issues downloading your book token, please go and see Jill in the School Library.