About Our School, our Sixth Form, our Staff and our Students
Who We Are
Sixth Form Head Students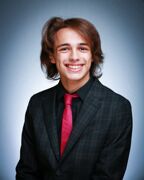 Alex Quintin
I applied to be Head Boy so that I could try and make sure the school is helping students as much as it can and to make it a place where students feel comfortable. I wanted to give the students a voice and work with them and the staff to present a communal front within the school, working to improve the areas of the school which may need it. Furthermore, I believe it is essential that the students receive comprehensive support when preparing for careers development and being aware of financial aspects of the professional world.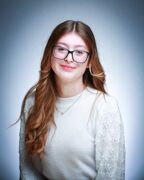 Charlotte Bacon
I applied to be Head Girl to help enhance the community in the school. I feel that it is important that everyone can have the opportunity to promote change, and being Head Girl will help me communicate with a wider range of pupils across the school year groups, to give everyone a voice. My main role I will be addressing is that of student wellbeing and safety; specifically, first aid. My goal for the year is that every student will have a more developed understanding of first aid, in the aim to prepare students for a life outside of education.

Sixth Form Deputy Head Students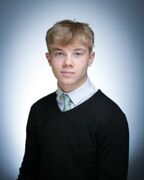 Ben Munir
As Deputy Head Boy, it is within my greatest ambition to have the ability to make a substantial change within our educational community on behalf of the students and staff; having explored and experienced all Key Stages of education at The John Warner School. This has prompted me to look deeper into how we as a collective could build upon and go beyond: reinforcing and nurturing a flourishing environment for students to excel within and strive to do their very best with their time at school. I stand prepared to work hard and provide all students equal and fair opportunities, not only for their education, but the super-curricular activities that truly make our school lives our very best days.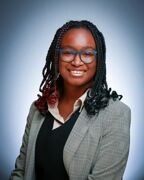 Marivlyne Plange-Rhule
The reason I applied to be on the Head Team was to be able to give back to the school community in a bigger way. Finding ways to make excluded students more comfortable and to have a more positive attitude is a vital part of this process.
About Our School, our Sixth Form, our Staff and our Students