About Our School, our Sixth Form, our Staff and our Students
Teaching and Learning
Back
Our approach to teaching, learning and assessment at The John Warner School is founded upon research-based strategies and a broad understanding of what makes teaching effective. This understanding has shaped our approach and has resulted in the formulations of the three main strands of what we want to see in the lessons in our school.
Three Strands
The three strands of our approach to teaching and learning are:
Teaching and Learning Non-Negotiables: these are the practices and routines that we expect to see in all of our classrooms.
Rosenshine's Principles of Instruction: these represent the most effective research-based teaching strategies and form the basis of great teaching
Pedagogical Content Knowledge: this is the understanding of the most effective subject-specific ways to teach a subject.
Other important aspects
Homework: from practising key subject skills, research or enriching a student's perspective on a topic, homework plays a crucial role in developing our students as learners and thinkers (further detail is given in the Homework Policy)
Assessment: finding out what a student can do and what they need to do to help them develop is at the heart of good teaching. The importance of planning teaching in response to assessment helps to tailor learning effectively. Alongside the need for accurate assessment for use in the classroom, examination practice and the requirements of formal examinations require teachers to continually develop their understanding of assessment as well as the type of standardisation and moderation processes help to refine judgements and the understanding of assessments.
Feedback: much research points to feedback being one of the most important classes for improving learning. (further detail is given in the Feedback Policy)
Blended learning: while the classroom provides key opportunities for learning, how we use different online learning platforms is a key area that can improve homework, alternative provision, supporting non-attenders, assessment, and standardisation/moderation. This can enhance teaching, learning and assessment in key areas through the range of different learning opportunities that this provides, the content that can be shared, the data that can be generated, the ease of access to student work and the opportunities for both teachers and students to work collaboratively.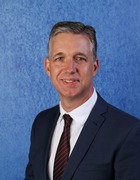 Ian Cant, Deputy Headteacher: Teaching, Learning and Assessment