Living the Dream Dance Workshop
Back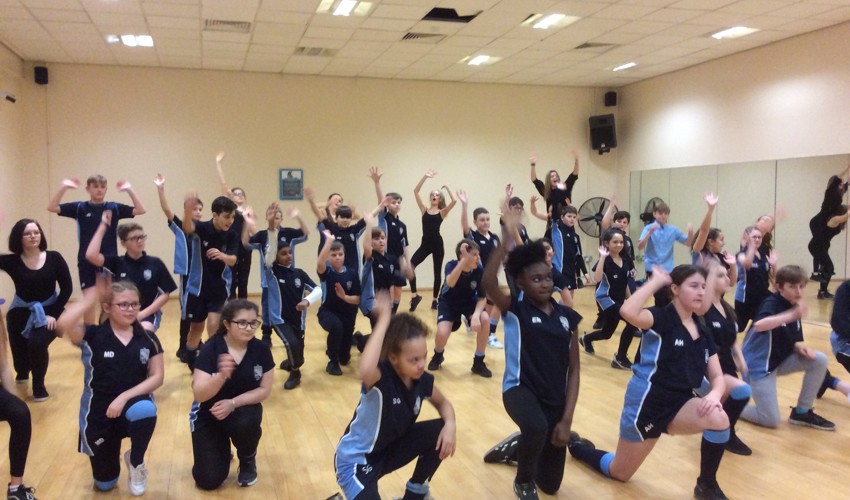 Posted on 29th Aug 2020
Introduction
On Monday, 20th January 2020, we welcomed the Living the Dream Performing Arts Company to the school to deliver a series of street dance workshops for all Year 7 pupils and key stage 4 dance students.
The energy brought by the choreographers was palpable from the moment they entered the school. Their first task was to motivate 15 members of staff, first thing on a Monday morning, to perform a short dance routine. The moves were expertly demonstrated and taught so that within 30 minutes the staff, of all dance abilities (and none!), were moving as one. What a great way to start the day!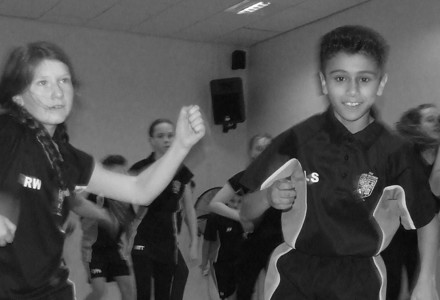 Year 7
The whole of Year 7 were then divided into small groups who worked with the choreographers over the course of the day. The response from all the pupils was very positive. Even reluctant dancers were made to feel at ease and to contribute in some form to the shared experience.
Rhys in Year 7 said, "at first when I heard what all the Year 7s were going to be doing I wasn't too keen. When I started to learn the street dance routines, I really enjoyed the experience. It was good, because it was something new that I had never done before and I enjoyed the fact it was a little bit different to my usual school day."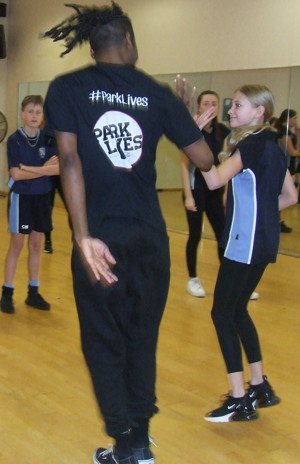 Dance students
More confident dancers in Year 7 and from the Key Stage 4 dance classes were able to work on some sophisticated routines adding star quality to the final performance. Megan in Year 7 said, "I really enjoyed the day it was so much fun. I really liked having a professional street dance company come in and give us advice on our dancing."
All of the pupils involved came together at the end of the day for a final mass dance in the school hall. It was a pleasure to see the joy on the pupils' faces during the culmination of a wonderful experience for all those involved.
The video of the dances has been exceptionally well-received by the school and wider community. It captures the energy, enjoyment and exhilaration of the day in a professionally cut film that will live long in the memory of the school.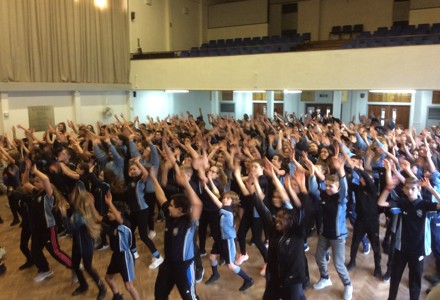 The day perfectly demonstrated the power of the arts to honour our values of aspiration, endeavour, participation, respect and creativity. A huge thank you to Joni, Adrian, Ryan and all at The Living the Dream Performing Arts Company, Mrs Lisa Aylott and Miss Nadine Brenton from the school for their coordination and enthusiasm and Councillor Tim Hutchings who made the whole day possible.
Rebecca in Year 7 summed it up, "It was really fun and I could let out all of my energy while having a boost of excitement!"