The Combined Cadet Force (CCF)
Back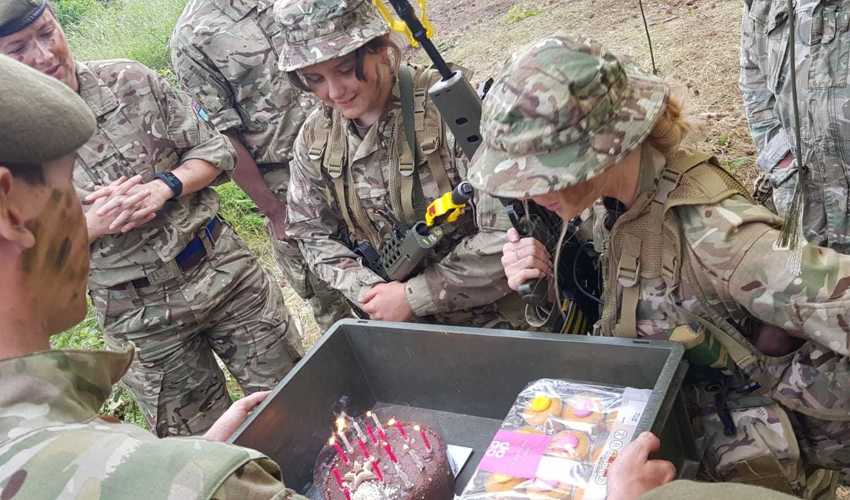 Posted on 29th Aug 2020
Introduction
The John Warner School's Combined Cadet Force (CCF) began in March of 2017. Our CCF partnership school was St Edmunds College, a school with over 100 years of experience with the CCF and they did very well in orienting us on our endeavour to become an independent unit, which we did in September 2019. Now all our training takes places on site in the ATC hut and a handy new Headquarters next door.
Cadets
Starting in 2017 with 50 cadets, we usually fluctuate between 20 and 40 every year. There is usually a high interest in our recruiting stage which usually occurs between April and June of each academic year. We usually recruit from Year 9 and students carry on as long as far as they want. We now proudly boast our Year 12 cadets who have, through training and achievements, become capable, and given the responsibility to train younger cadets. We even have students who have left John Warner in Year 11, retain their ranks in order to return to the school in the afternoon to train cadets and participate in activities.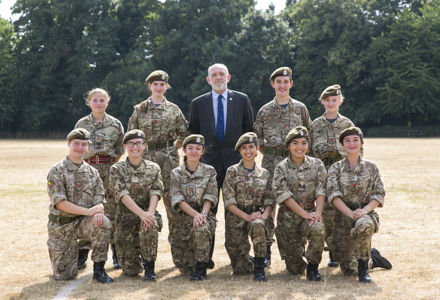 We have five Adult Volunteers -two teachers, two specialised outside staff and an Army Sergeant- whose responsibility it is to organise and carry out instruction in the Cadet syllabus and create opportunities for cadets to practise the variety of skills they learn.
Training
Cadets begin to put what they learn into practise more independently on training weekends, where they hone the skills in preparation for Summer Camps. Summer camp is a week in July at an Army CCF base that Cadets from schools all across the country attend. Every day sees a different activity, like Rifle shooting, Camping in the field, Section attacks, Marching and a day of team building activities, usually involving adventure sports such as kayaking, hill climbing, cycling and clay pigeon shooting. The JWS CCF proudly achieved the Best CCF Summer Camp award in partnership with St Edmunds in 2018 at the end of the camp.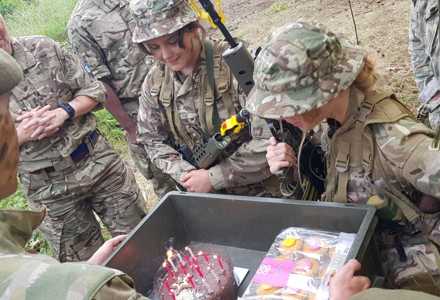 In conjunction with military training, a big part of the CCF is adventure training which we participated in April 2019, in North Wales. The trip allowed cadets to have the opportunity to participate in rock climbing, hill walking and kayaking in a challenging yet safe environment.
Community
Of course, the CCF as a youth organisation means young people are connected to the wider society which also broadens their horizons and boosts their confidence. JWS CCF cadets were present for the Chairman's Garden Party in 2019, directing attendees to seats, helping with any queries and discussing their experiences in the CCF with the adults there. Our cadets also did us proud, parading at Haileybury's 2019 County parade to commemorate the centenary of the Great War Armistice.
The cadets also presented themselves immaculately at the Holocaust Memorial Service earlier that year, parading smartly, meeting and escorting dignitaries and overall presenting themselves in the most respectful and responsible manner.
These are just a selection of the events and opportunities our cadets have taken part in and we look forward to their continued development.