ESU Churchill Speaking Competition
Back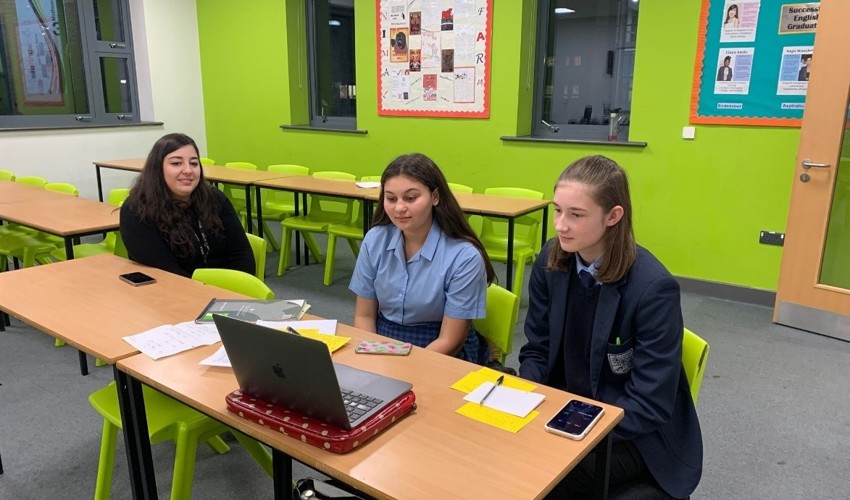 Posted on 27th Jan 2022
At the end of last term, our three talented Year 9s took to the stage and wowed their audiences with passionate and engaging speeches about the importance of poetry.
Chenai Miller, our Speaker debated how poetry is at the core of our human existence and an opportunity to discover our intrinsic identities. A nerve-wracking round of questions from the listeners gave Chenai an opportunity to shine.
Lily D'Souza was Chairperson for the event and maintained a professional, mature and measured demeanour which made her fellow teams feel at ease.
Lily-May Lawrence was our Questioner who reflected thoughtfully on a speech made about the vilification of Margaret Thatcher. Her artful questions teased out further interesting debate from the speaker.
The students made Miss O'Dowd and Mrs Maddams incredibly proud. We look forward to more debates in the coming months.
If you are interested to find out more, Debating Society takes place on Wednesday lunchtimes in 401.