Year 9 Bletchley Park Trip
Back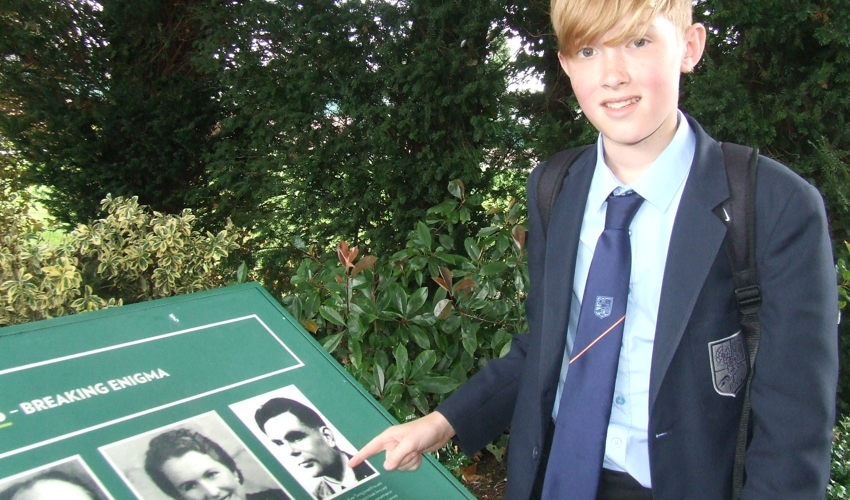 Posted on 10th Nov 2020
On Wednesday 23rd September, Mr Beech led a group of Year 9 students on a day trip to Bletchley Park, once the top-secret home of the World War Two Codebreakers and now a vibrant heritage attraction in Milton Keynes.
This was the third year we have run the trip and this visit was as successful as ever, with social distancing not putting a dampener on the day. Mr Beech was accompanied by Mr Hector, Jill Bertolone (resident photographer), Miss Ashby, Miss Roberts and 49 mask-wearing Year 9 students who were excited to be experiencing some kind of normal, a school trip even in these strange times!
Once we arrived students were given a guided tour of the grounds, watched an outstanding D-Day film and then participated in a D-Day themed codebreaking workshop where they got to see a working Enigma machine whilst giving codebreaking a go themselves. It was great to see how engaged pupils got with the activity and the endeavour they showed in trying to break the codes.